| | |
| --- | --- |
| Model Number | D1229 |
| Style | Headband |
| Shipping | Free shipping |
| Condition | New |
Product Description:
Type: Bluetooth Wireless headset
Color: Black
Bluetooth Version: V2.1+EDR
Frequency Response: 20Hz-20kHz
Carrier Frequency: 2402MHz-2480MHz
Operating Voltage: 3.7V
Operating Current: 25 mA
Talk Time :15 h
Speaker Diameter: 40(mm)
Compatibility With:Cell phones(Samsung ,iPhone and so on), PCs, for iPad and other Bluetooth enabled digital devices
Features:
Supports Bluetooth 2.1 technology
Superb stereo sound effects
Automatically switches between music play and calling function
Built-in wireless microphone
How to use:
How to connect the headset to your mobile phone and other Bluetooth device
1. Long press the power button (button in the middle) 4 to 7 seconds, when the indicator flashes in blue, turn on your mobile phone Bluetooth function (Settings—Wireless and network—Bluetooth settings—Search for devices) to match the connection of COOLNICE. If a password is needed, the default matching password: 0000. Next time the Bluetooth devices will connect automatically.
2. At this time, you can play music in devices (such as cell phone and tablet) by the Bluetooth headset
3. The two upper buttons on the left are previous and next. Buttons below is Volume+/-. Button in middle is on/off, pause/answer/hang up. If you press this button for two times, you can dial telephone back.
4. This headset can support all the devices with Bluetooth audio emission module. Such as: mobile phone, notebook, desktop, tablet, PS3, etc. (Please refer to the specifications of your purchased devices due to the basis of different devices)
Matching mode: press the power button 4 to7 seconds until the indicator flashes in red and blue in turn, can the headset (COOLNICE) be searched.
This mode is only used for the first time. After that the device can be matched automatically.
1. On: Press the power button 4—7 seconds until the indicator flashes in blue
2. Off: Press the power button 4—7 seconds until the indicator stop flashing
3. Pause: (headset in music) click the power button once
4. Play: (headset in music) click the power button once
5. Calling: click the power button once to answer the call
6. Hanging up the call: click the power button once to hang up the call
7. Calling back: double click the power bank to dial the last calling on the phone
8. Declining a call: press the power button for 2 seconds to decline the call directly
Package Including:
1 x Bluetooth Wireless Headset
1 x Data cable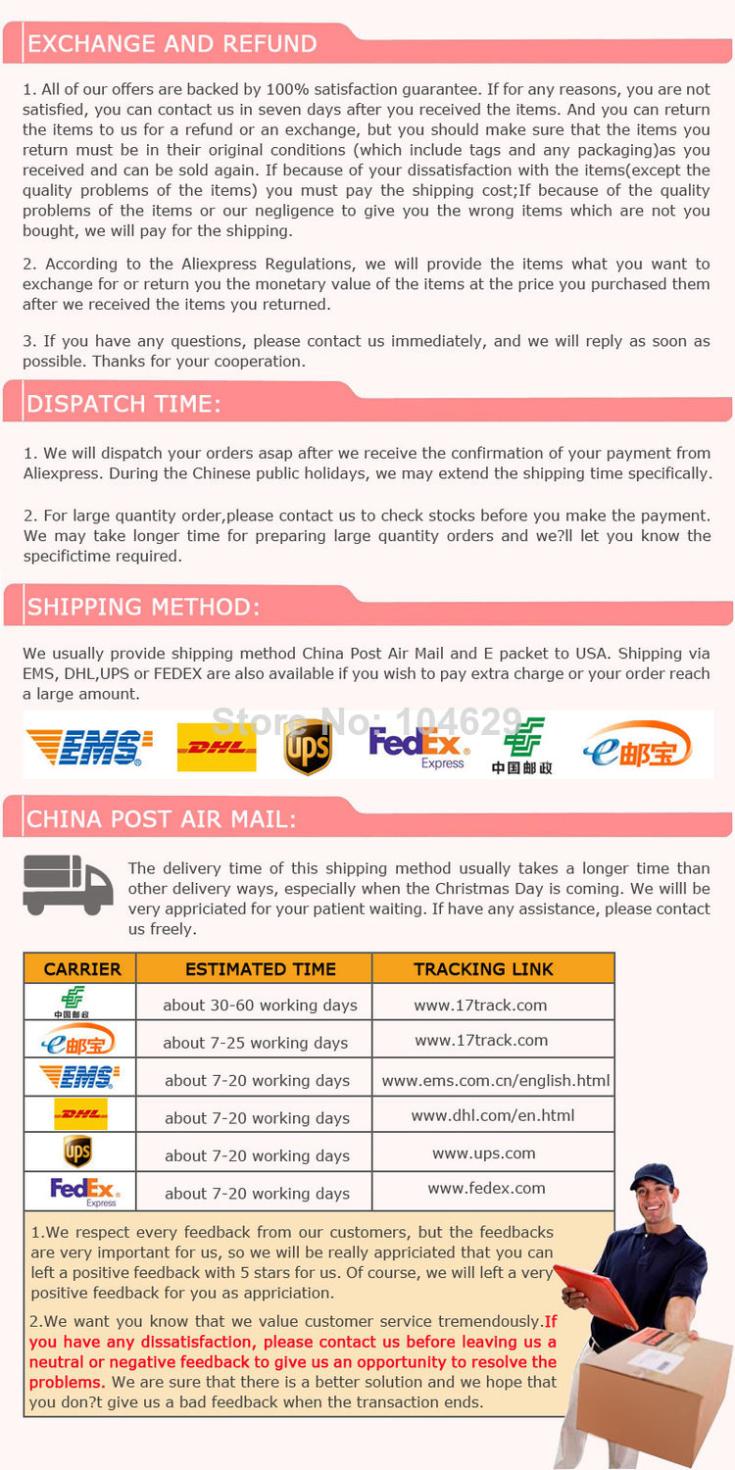 | | |
| --- | --- |
| Model | N/A |
| Weight | 0.0200 |
| In Depth | N/A |
| Dimensions | N/A |
| Activation Information | N/A |